Visa Support for Startups
Employment of foreign key specialists
A faster and easier visa process for key specialists (e.g. programmers, managers) of Czech startups is made possible by the:
Key and Scientific Personnel Programme for Startups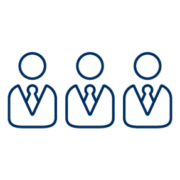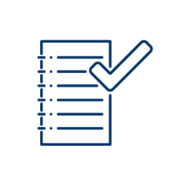 • long-term stays – purpose of employment (employee card/blue card)
with validity for up to two years with the possibility of repeated extension

• long-term visa – purpose of conducting business – for company executives

• long-term visas and stays for family members
CzechInvest's services
consulting associated with the granting of a visa (purpose of the stay, documents, proceedings)

communication with the state administration

support in the course of the visa process

planning of priority meetings for registration of the employee following his/her arrival in Czechia

administration of visa programmes
Digital Nomad Programme
Priority at the embassy, 45-day processing period *
top-level workers in the area of IT

citizens of Australia, Japan, Canada, the Republic of Korea, New Zealand, the United Kingdom, the United States, Taiwan

employees of foreign companies working remotely from Czechia

holders of a trade license in the Czech Republic with a contract on provision of services in the area of IT
* versus the statutory processing period of 60-90 days; deficiencies and errors in applications may cause delays in processing.
High-quality specialists, highly qualified workers and talent are needed by all companies for their development, regardless of their size and age. Czech technology companies sometimes have difficulty finding professionals on the domestic labour market and therefore focus their recruitment efforts abroad. Through government visa programmes, CzechInvest helps to relieve the administrative burden of the visa process for such companies and to reduce its duration by up to half.
Startups – young innovative companies with a unique technological solution – have been able to use the substantial benefits of the Key and Scientific Personnel Programme since 2019. "Thanks to this programme, startups can gain, for  example, priority access to the given embassy for submitting applications for residence permits (employee card, blue card and long-term visa for the purpose of conducting business) and a shorter period for issuance of the decision on the given application," says Petr Kopeček, head of CzechInvest's Startup Acceleration Department, adding: "However, not many startups are currently using the benefits of this programme. Therefore, we are mapping the cause of the low level of interest in the Czech startup community and collecting suggestions in order to make our services as effective as possible." 
CzechInvest is the guarantor of the Key and Scientific Personnel Programme for startups. The agency annually holds visa seminars in Prague, Brno and Ostrava, where it provides information on new developments in the employment of foreigners and the use of government visa programmes, as well as webinars focused on visa support for startups. "Our goal is to increase startups' awareness of the services and support that CzechInvest can offer in the area of relocating specialists from abroad. We have sophisticated and functional tools for accelerating the visa process, which startups have the opportunity to use," adds Gabriela Bauerová, head of the Investment Development Department.
In July 2023, the Ministry of Industry and Trade introduced the new Digital Nomad Programme. This visa programme enables citizens of Australia, Japan, Canada, the Republic of Korea, New Zealand, the United Kingdom, the United States and Taiwan to reside and work remotely in Czechia, which is thus responding to changing trends in international mobility, particularly among IT specialists. It is thus also opening up an opportunity for Czech startups to use the services of digital nomads for their projects and orders.
More information about visa support for startups and a questionnaire for mapping current interest are available here.
If you have any questions, you can contact CzechInvest's visa-support team at Afc-visa@czechinvest.org, programklicovy@czechinvest.org
source: CzechInvest